Festive Catering LLC makes every event in Roseburg, Wilber, Green, and Douglas County, OR extraordinary. Our team specializes in making each event personal and enjoyable, from parties of five to 500. We take pride in delivering quality, homemade products designed with your event in mind. Our specialties include wedding catering and meals for showers, graduations, birthdays, corporate events, meetings and more. Our home-smoked meats and gourmet desserts create events to remember.
Serving Greater Roseburg, OR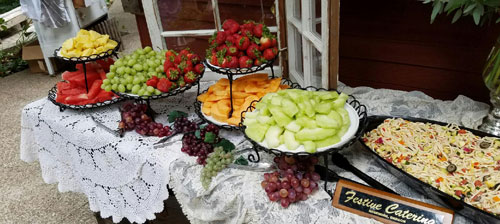 From efficient buffets to elegant china-plated meals, we have everything you need to make your event a success. Contact us today for a free consultation at 541-680-5888 or reach us through our simple, convenient form below.